Country Representative Program
Smart Cities for All benefits from a global network of expert country representatives. These Country Representatives collaborate with local and national governments, civil society, and private sector stakeholders in making global cities more inclusive in the context of the UN SDGs (#11), the UN Habitat III New Urban Agenda, and the UN Convention on the Rights of Persons with Disabilities (CRPD). The Country Representatives bring to their countries the global work of Smart Cities for All, a broad understanding of accessibility and universal design for technologies and environments, the UN CRPD, and the perspectives of a variety of disabilities.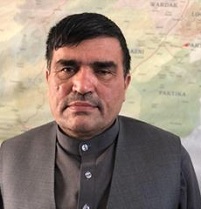 Abdul Khaliq Zazai is a founder and President of the Accessibility Organization for Afghan Disabled (AOAD) located in Kabul (Afghanistan). As Director of AOAD, he is involved in advocacy for disability mainstreaming in government structures, UN, and NGOs since 2003. Mr. Zazai was the first to promote the physical accessibility of the built environment with the idea of Universal Design. He is a national advocate for addressing disability as cross-cutting issue both in Afghanistan and at the international level.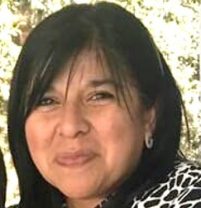 Josefina Ocampo currently works in the Municipality of San Miguel de Tucumán as an Accessibility Expert Architect and teaches at Universidad Nacional de Tucumán and Universidad de San Pablo-T. Josefina is an advisory member on accessibility and issues related to disability at the Professional College of Architects of Tucuman, Fundación Leon, Fundación Lograr. She has awards and recognitions from Design for All Foundation (Barcelona) and IAUD. She has a Master's degree in Accessibility for Smart Cities.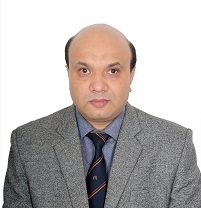 Vashkar Bhattacharjee is currently working as the National Consultant for Accessibility in the a2i Program of Bangladesh Government. He is also the focal person for DAISY, ABC, Bookshare, Federation of DPO's Sitakund. He has received UNESCO Prize, Henry Viskardi Achievement Award, and Prime Minister's award of Bangladesh for his contribution towards the accessibility and inclusion. He is an expert on DIDRM, disability & development, ICTs for development, and e-Accessibility for persons with disability.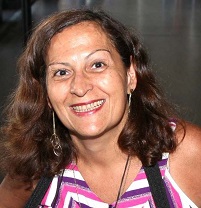 Regina Cohen is an architect, an associated researcher and a specialist on accessibility. She is the Coordinator of the Accessibility Commission of the Architecture Council (CAU RJ, 2018-2020) and of the Commission of the Municipality of Rio de Janeiro. Ms. Cohen worked in the Project "Accessibility for the Brazilian World Cup 2014" (CNPq), in the Accessibility Manual of the Paralympic Games – RIO 2016 and was also Consultant of Accessibility for the Conference of Sustainability RIO+20.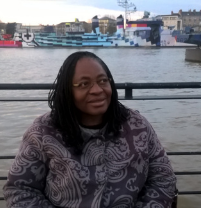 Marguerite Awoulbe Manga founded such NGOs as Organisation des Femmes et Filles Handicapé Cameroun, Collectif du Personnel Handicapé CNPS, Société Civil du 237. In different times, she was Treasurer of Maison de l'Afrique à Nantes, Commissioner in charge of vulnerability at ADEPT (Africa-Europe Diaspora Development Platform), ex-Departmental Councilor of France Handicap in Loire Atlantique. She has multidisciplinary training, e.g., Strategy and Business Development at ICADEMIE France.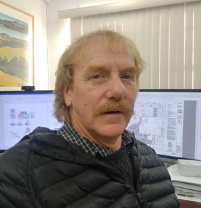 Stan Leyenhorst offers an excellent combination of management skills, sales experience and knowledge on accessibility and universal design. The last several years he focused on accessibility in the built environment, performing assessments, preparing and presenting recommendations, educating designers, engineers, and other staff. Stan currently holds a diploma in Universal Design from the IDEA Center at the University of New York in Buffalo, he is also a RHFACTM Professional.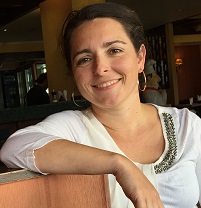 Kristine France Zúñiga is an architect with 17 years of experience in accessibility. She is the Head of Diploma "Architecture and Universal Accessibility" at PUC University, Vice-president of Accessibility Committee of National College of Architects, consultant and member of commissions for accessibility-related laws for national institutions like MINVU, SENADIS, INE, INN. She advised architectural projects and existing buildings for applications of accessibility standards and development of accessible plans.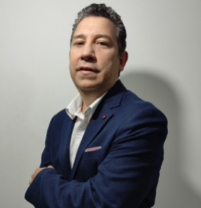 Gustavo Hincapie is a Master in Accessible Technologies from the UOC-Spain, a computer engineer from the University of San Buenaventura and an electronic technologist from SENA in Colombia. He works as a consultant and specialist in digital accessibility with more than 20 years of experience as a designer of comprehensive accessibility models for education, employment, justice, government, transport, and tourism. Gustavo is a Co-founder of the NGO Corporación Discapacidad Colombia and of the company Diseño Universal Tecnoayudas.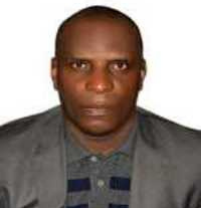 Severin Gragba is Coordinator of the E-HANDICAP Program at the Ministry of the Digital Economy, Telecommunications and Innovation, Republic of Côte D'Ivoire. He is an expert in accessibility of telecommunications/ICT and through telecommunications/ICT. Member of the committee of experts which developed the ICT accessibility policy in the ECOWAS region (West Africa). Severin has 16 years of hands-on experience in the Ivory Coast and other African countries.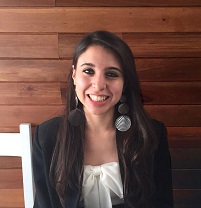 Katherine Michelle Chacón Martínez
Katherine Michelle Chacón Martínez is a PhD candidate on Urban Regeneration. She has been working on different scopes from Inclusive Urban Development. She advises stakeholders in terms of universal design for built environments and trains municipal and political leaders about regulations of constructions and inclusive urban strategies under the CRPD, the Sustainable Development Goals and the New Urban Agenda approach.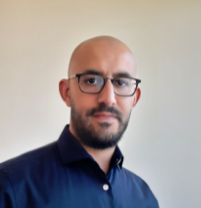 Ahmed Abdelhady is an Inclusive Design Evangelist with over 15 years of hands-on experience in the Customer Experience space. Ahmed has worked for the largest companies in the world, the smallest startups, and everything in between: helping them building inclusive products, services, and communications that combine technology with the physical world in ways that make sense. Ahmed is the first CPWA-certified professional in Egypt.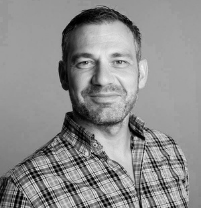 José Martinez-Usero (PhD) has an extensive experience as project coordinator of EU projects and several major European studies on eGovernment, Digital Inclusion, and Active and Healthy Ageing. Jose combines work for ICT consultancies and teaching at several universities, fostering initiatives in the social field, building private consortia, managing international pool of experts, coordinating several research projects and studies, as well as organising international events in cooperation with key stakeholders.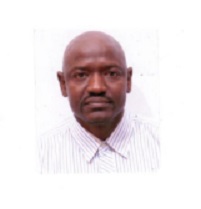 Yahya Muhammed Bah is an experienced social worker and economist. While being a full-time lecturer at the University of Gambia, he is a part-time sociology lecturer at the American International University, West Africa, Banjul Campus; Real estate studies lecturer at the Gambia Technical Training Institute (GTTI), and Tourism for All lecturer at Gambia Hospitality Institute. He is an author of multiple articles on the topics of accessibility published both in academic journals, local and international newspapers.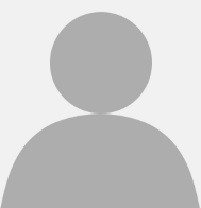 Grant Anim has his Professional Certificate in Building and Civil Engineering from the Institute of Incorporated Engineers (IIE) and Construction Technician Certificate Part I and II(CTCII) of City and Guilds of London Institute (UK). Anim is the Africa Director for the International Vocational Development, Skill Development for Disability Unit under the International Abilympic Federation. He is the Managing Director of Buildex Professional Services Limited (BPSL) - a building and civil engineering company.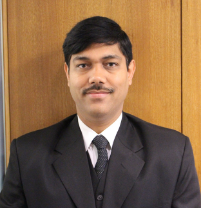 Subhash Chandra Vashishth is an Accessibility, Universal Design & Diversity Inclusion Specialist, working on standards, capacity building, access audits & advocacy. As an Expert Member on Bureau of Indian Standards Committees for National Building Code & Smart Cities, he has contributed to standards formulation incorporating universal accessibility. He litigates disability rights cases before judicial forums, lectures in architecture & engineering institutions & is empaneled as Trainer for Access Audits as a part of Accessible India Campaign. He is Founder Director of Centre for Accessibility in Built Environment Foundation based in India.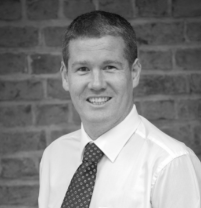 Eoin O'Herlihy is a Chartered Engineer, an independent accessibility and Universal Design consultant/trainer and Managing Director of O'Herlihy Access Consultancy (OHAC). Eoin has over 18 years' international experience advising on Universal Design and accessibility is an IAAP Level 3 Certified Expert Accessibility Professional in Accessible Built Environment. He is passionate about accessibility and making all aspects of society more accessible and usable for everyone. Eoin recognises that the barriers faced by people with disabilities and other user groups come in many forms (physical, attitudinal, technological, communication, transport, and employment) and aims to support organisations around the world to remove these barriers and create a more inclusive society.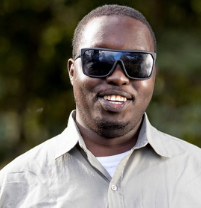 Paul Mugambi Mwenda is a public policy scholar and diversity and inclusion expert with more than 16 years of experience in development and humanitarian spheres. He is a graduate of the Australia national university. He is an inclusive communication expert, a digital accessibility tester and also an accessibility evangelist. Paul runs a social enterprise called Disability Sausage in the media field as well as a consultancy which is a policy research and advocacy think tank. He conducts accessibility audits and offers technical advice and support to different interagency forums and technical working groups. He is the first and only Blind cricket player in east Africa.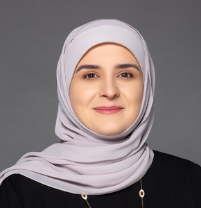 Zainab AlMeraj is an accessibility advocate and a certified professional in Usability and User Experience (UXQB). She has earned degrees in computer science and engineering, passionate about human rights and research-based impact and has established multiple tech grass roots initiatives focused on youth empowerment and skill advancement. Zainab is currently a faculty at Kuwait University and advocates inclusive web and mobile design and development at national and institutional levels.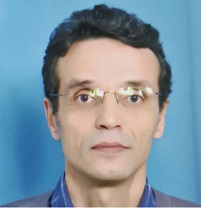 Ahmed El-Rida is an architect and urban planner who had a keen interest in the area of accessibility for the past 36 years. He is graduate of the University of Benghazi and has focused his work on creating an understanding of a Design for All approach through his private firm ATTYSEER. ATTAYSEER is one of the very few companies in the North African and Arab regions, which specializes in accessibility consulting and was the first to promote accessibility and Design for All in Libya.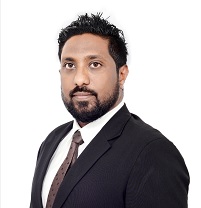 Ahmed Irash has an academic background in International Business Management. In addition to holding senior positions in the fields of Public Relations, Marketing, Human Resources and Training, during his 17-year career, he has been working on social sector development, e.g. he is the co-founder of First Inclusivity Sports Association of Maldives, and an active advocate for SDGs and Sustainable development initiatives. Mr. Irash is currently the Registrar of NGOs appointed by the President of the Maldives.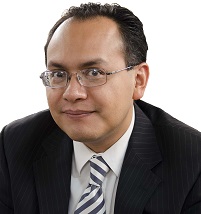 Andres Balcazar is an architect and accessibility and disability consultant for national and international organizations from the private, public and civil society sectors. He currently works for the Mexican Human Rights Commission as Director of Disability Affairs. His latest international assignments include participation in the development of the Kuwait Universal Design Code in 2017 and coordinating GAATES team for developing the Dubai Universal Accessibility Strategy and Action Plan in 2016.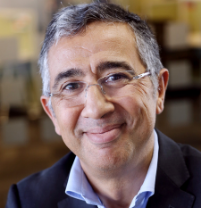 Nasser Kettani is a graduate from Orsay University (France) in Cognitive Science & AI with more than 30 years of international experience and former Microsoft CTO for MEA. He is technologist, digital transformation consultant, ExO Coach, Certified DPO, teacher, author, entrepreneur. Nasser advises private and public sector institutions through their Digital Transformation journey as well as policy and regulatory engagements.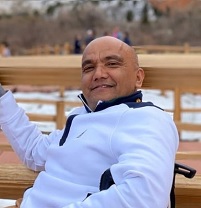 Deepak Khatri Chhetri is an architect and an active leader in the disability movement and a founding member of Independent Living Center Kathmandu, which leads Nepal's efforts for the implementation of the UN Convention on the Rights of Persons with Disability. He is a registered life member of the Society of Nepalese Architects and the Nepal Engineering Association. In addition, he is an active member of National Paralympic Committee and currently serves as its deputy secretary-general.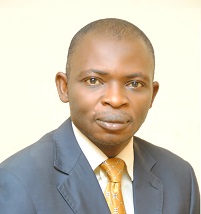 Charles Uchenna Ani has Bachelor of Engineering in Chemical Engineering from Enugu State University of Science and technology, Enugu, Nigeria. He also received certificates in Climate Change from United Nations Institute for Training and Research (UNITAR), in Principles and guidelines for UN Peacekeeping Operations, and in Implementation of the UN Security Council Resolution on the Women, Peace and Security Agenda in Africa, both from Peace Operations Training Institute, New York, USA.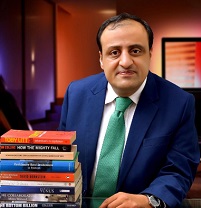 Muhammad Atif Sheikh is the Executive Director of STEP (Special Talent Exchange Program), a cross-disability national organization based in Pakistan striving for the rights of persons with disabilities. He has served as the first Chairperson of the South Asian Disability Forum (SADF), a network of DPOs from seven countries from the South Asian region. He has been proclaimed as Promoter for the Incheon Strategy for the Asia Pacific Decade of Persons with Disabilities 2013-22 by UNESCAP.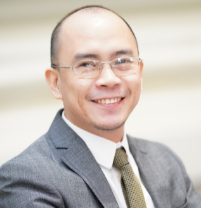 John Paul Cruz specializes in disability policy. He has a decade of experience working with governments, civil society organizations, and organizations of persons with disabilities within and outside the Philippines to make public services, resources, and spaces accessible for people with disabilities and older persons. Mr. Cruz was a member of a task force that developed a disability action plan to mainstream disability rights across the Association of Southeast Asian Nations.
Diogo Martins has actively participated in many different Lisbon's Pedestrian Accessibility Plan phases and provided technical support on accessibility and universal design to several public transport operators. He developed an Accessibility Data Model for Public Transport for the European Commission and was Inclusive Design Manager at Sustrans. Diogo is a co-founder of the first Independent Living Centre in Portugal and a founding CEO of City Able.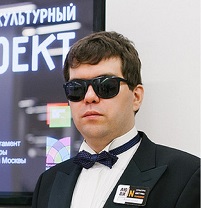 Anatoliy Popko leads "Dialogue in the Dark" Moscow team and consults Bank of Russia and other prominent financial, cultural, and government institutions. Mr. Popko is a co-author of Russian national standard on digital accessibility based on WCAG 2.1. Accessible ICT and effective communication are two passions, thus he advocates for the blind in the form of standup comedy aimed at volunteers and intense reasonable arguments with corporate and government officials.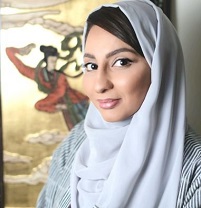 Aya Abdullah Jibreal - Inclusive Design & Accessibility Consultant at AlQemam Consultants. She is certified in disability case management and is the first CPACC-certified professional in Saudi Arabia. Currently, she is completing her Masters in Inclusive Design from OCAD University, Toronto, Canada. Ms. Jibreal gained a lot of experience working as an accessibility consultant and a certified trainer. She also sits on IAAP internal committee for Strategic Leader in Accessibility (SLiA) initiative.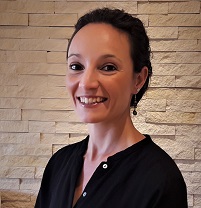 Colette Fransolet works as a Universal Access Consultant, mainly to local government and large corporations, and her areas of proficiency includes Public Transport, Built Environments and Policy. She strives to be the driving force for UD to maintain the importance of social integration and diversity of people in South Africa, which has a unique context with an embedded history of segregation. She is passionate about research and training and is a regular guest lecturer at the University of Cape Town.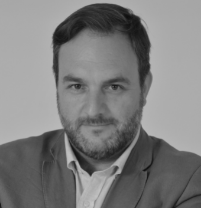 Delfín Jiménez has a PhD in Architecture and is an expert consultant in accessibility in the physical environment with more than twenty years of experience. He authored several publications on urban accessibility. He participates in several international projects on standardization for ISO, CEN-CENELEC and UNE. Delfin is also a professor of Accessibility and Universal Design and a member of ASEPAU (Spanish Association of Universal Accessibility Professionals).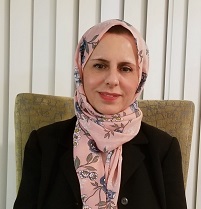 Nada Alksebati has a Doctor of Philosophy (PhD) in Architecture from the Central Scientific Research and Designing Institute of the Model and Experimental Design of Dwelling, Moscow, USSR and has a B.S. in Architectural Engineering from Damascus University, Syria. She is an author of a book titled: "Design Spaces for the Disabled" published by Damascus University and is a Professor in the University of Damascus, Faculty of Architectural Engineering.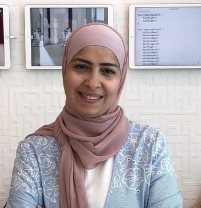 Maisa Obeid is an accessibility specialist with nearly 12 years' experience in Assistive Technology and Accessibility. For a decade, she has been working with government and private organizations to promote Universal Design Standards and ensure disability inclusion. At present, Maisa is Accessibility Technology Specialist for Zayed University and is also continuing her PhD graduate studies in e-Research & Technology Enhanced Learning with focus on digital accessibility at University of Lancaster (UK).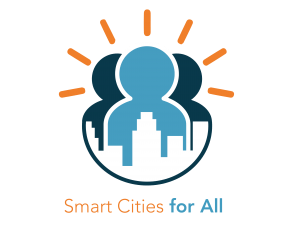 In 2019, GAATES, the Global Alliance for Accessible Technologies and Environments, and G3ict, the Global Initiative for Inclusive ICTs, announced a definitive agreement under which GAATES chose to redeploy its activities under the Smart Cities for All global initiative.